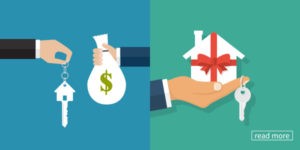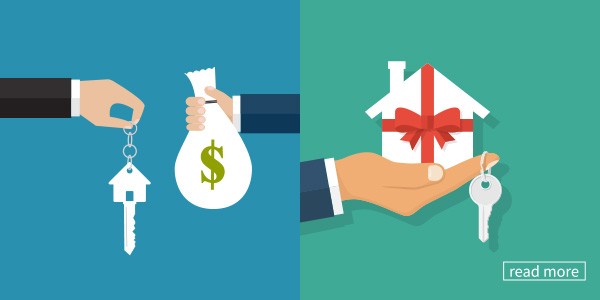 We can coordinate all aspects of your transaction via meetings or video conference and teleconference.
We are experts in California intra-family transactions, family gifting and family sales of real estate, utilizing all aspects of Proposition 13, Proposition 58, Proposition 60, Proposition 90 and Proposition 193 to ensure the lowest tax consequence possible. Review our in-depth article on family transactions here.
We facilitate private party and family real estate transactions on a flat-fee basis depending on the work performed, not the value of the home.
Real Estate – often a family's largest asset – can be freely transferred, sold, gifted or a hybrid of the two. While there can be significant tax and other financial considerations, the process itself can be accomplished easier than you may think.
Many clients approach our office because they already have someone to purchase their home – family, friends, neighbors, tenants, etc. – they do not need or want a traditional REALTOR® or commission-based expenses.
We can facilitate all aspects of a family sale, gift or hybrid of the two, a private party sale and for sale by owner transactions.
We prepare the purchase agreement, seller disclosures, and all required documentation and can even record title. If applicable, we coordinate inspections, appraisals, due diligence, termite and/or other repairs. If a loan is involved, we work with the lender and a third-party title company (that the lender will require) and coordinate all aspects of the same to ensure a seamless transaction.
TO BEGIN THE PROCESS, our preference is an initial consultation with the key parties to discuss the transaction, review potential tax considerations and an overall plan for the transaction. Most matters can be fully facilitated thereafter with a flat-fee arrangement (that varies slightly based on time-consumption factors, such as if a loan or homeowners association are involved).
To discuss your private party or family real estate transaction, contact our office. If you are ready to proceed with a consultation, you can book directly by clicking here.
In-Person, Video Conferencing and Teleconferencing
In-person attendance is always preferential, but extenuating circumstances have altered in-person meetings for the foreseeable future. While our office intends to remain open (and has ample facilities for frequent hand washing) we understand some may prefer a video or telephonic meeting.
If video/telephonic is desired, we will arrange a dial-in number and secure video conference via Google Meet. Google Meet is easy and works with any browser, no account or software required (optional mobile device apps to download). You will be provided an email with a secure link to your conference. There is no limit on the number of locations and connections.
Once documents are prepared and approved, a mobile notary can be dispatched to your location to obtain notary signatures and our office handles all aspects of filings with the applicable county recorder.
info@lucas-real-estate.com
949-478-1623
Schedule an appointment by clicking here