BUYING YOUR HOME
       +        

We specialize in Newport Beach and Costa Mesa.  Specifically, Eastside Costa Mesa, Newport Heights, Newport Coast, Newport Peninsula, Newport Peninsula Point, Mesa Del Mar and surrounding areas.  We assist first-time buyers, seasoned investors and high profile clientele alike.  We live, own and invest in Eastside Costa Mesa and specialize in Eastside Costa Mesa and adjacent Newport Beach.
Devin R. Lucas (full bio) is a Real Estate Attorney, Real Estate Broker and REALTOR®; Courtney R. Lucas (full bio) is a REALTOR®, CPA and former Assurance Manager with Ernst & Young.  We oversee purchasing your dream home or investment the same way we do our own.
Lucas Real Estate is especially adept with investment properties and trust and estate administration, where our attorney and CPA backgrounds are especially useful and assuring.  Complex transactions, including the need to buy and sell concurrently, are expertly handled.  
Likewise, for discrete and confidential transactions (including confidentiality agreements, LLCs and third-party LLC management to legally distance true ownership away from public records), Lucas Real Estate is second to none in assisting high profile clientele and foreign investment with residential real estate.
While today's buyers have unprecedented access to real estate data via countless online portals and home improvement television shows and the ease of communication directly with listing agents, buyers should have their own separate representation to ensure their interests in any transaction.  Our backgrounds, coupled with Villa Real Estate's capabilities, make Lucas Real Estate stand out.  The Lucases combine their own objective acumen and outside the box capabilities with Villa Real Estate's unparalleled servicing, insight, professionals and opportunities that come with the area's leading luxury residential brokerage.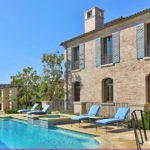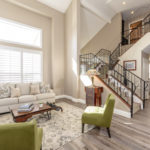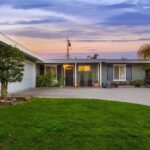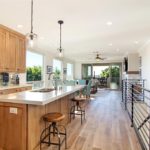 ---
2022 remains unlike anything we have ever seen.  Most markets remain at all-time high pricing, and still going up, with limited inventory creating even further exacerbated demand.  Multiple offers are commonplace on desirable homes, especially "turn key" homes (remodeled and ready for immediate move in).  The marketplace and economics vary dramatically for each potential buyer (and location).  You must be prepared to present a strong offer and stand out among the competition.  Please call or write to discuss your unique situation in these unprecedented times.
949.478.1623    info@lucas-real-estate.com
——————————————————–
To discuss buying your home:  info@lucas-real-estate.com | 949.478.1623 office 
Home Search (using Villa Real Estate's direct MLS access)
Buyer Guidance.  We love helping buyers – from first-time buyers selecting a starter home to established professionals, executives, investors and celebrities furthering their seven and eight-figure real estate dreams.  We ensure the best representation, dealmaking and abilities such as LLC formation and maintenance.
Local Knowledge.  The Lucases know their markets.  Devin Lucas and Courtney Lucas are highly involved in the local REALTOR® community.  Devin Lucas is a past Director of the Newport Beach Association of REALTORS® where Devin and Courtney are active with various committees and organizations.  We work with local agents and brokers, attend weekly brokerage meetings, receive early email blasts, word-of-mouth, information on "pocket listings", networking events and special "broker preview" events to ensure we remain at the forefront of knowledge, connections and abilities to make deals in the real estate industry.
How to Get Started Buying A Home.  Unless you are buying with all cash – Pre-Approval, Pre-Approval, Pre-Approval.  You simply cannot have a serious discussion about buying a home without a serious consultation with a lender.  A preliminary determination of how much money you can borrow is key to starting your home search.  You need to sit down with a lender, preferably a local lender, go over your finances, and have an educated discussion about what a lender will, or will not, loan you to buy a home.  Your lender (and their underwriting department) are the only ones who ultimately know what you can afford – because they are the ones lending you the money.  A lender pre-qualification will typically require your last two years of tax returns, last two years of W2 statements, authorization to check your tax returns, authorization to run your credit, two months worth of bank statements, documentation of savings, last two pay check stubs, and potentially more.   Consult with your local bank, local credit union or other local financial institution.  Best of all, it is a free process with no commitment required.
To discuss buying your home:  info@lucas-real-estate.com | 949.478.1623 office