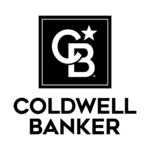 +

Lucas Real Estate is a unique full-service residential real estate partner – A Real Estate "Team" (the Lucas Group) within the number one luxury real estate brokerage in Newport Beach, Coldwell Banker, while maintaining an independent law office providing related residential real estate legal services and real estate tax considerations and planning, based in Newport Beach, California. 
We assist individual sellers, buyers, trustees, families, investors, celebrities and high-profile figures utilizing our hands-on services, legal and accounting backgrounds.  We are experts in California Proposition 19, property taxes, capital gains taxes and other tax implications in real estate.
Devin R. Lucas (full bio) is a REALTOR®, Real Estate Attorney and Real Estate Broker; Courtney R. Lucas (full bio) is a REALTOR®, CPA and former Assurance Manager with Ernst & Young. 
Scroll below for details on all our services and how we may be able to assist you in your real estate sale, purchase, family transaction, property management, legal review, tax considerations and planning and so much more.  
---
We specialize in Newport Beach, Eastside Costa Mesa and surrounding Orange County communities such as Corona del Mar, Dover Shores, Eastside Costa Mesa, Newport Heights, Newport Coast, Newport Peninsula, Newport Peninsula Point, Lido Isle, Mesa Del Mar, Westcliff, Bayshores and surrounding areas.  
When it comes to traditional purchases and sales, our affiliation with the area's leading luxury brokerage – Coldwell Banker Newport Beach – enables us to complete the perfect sale with the highest caliber of marketing professionals at our service and an army of veteran real estate professionals to assist with collaboration.  
For related real estate transactional legal services, such as family transfers, we work throughout the state of California – zoom, coupled with overnight mail, curriers, mobile notaries and direct electronic recording capabilities in most California counties, allow us to assist with your real estate matter throughout the state.  
For discrete and confidential transactions (including confidentiality agreements, LLCs and third-party LLC management to legally distance true ownership away from public records), Lucas Real Estate is second to none in assisting high profile clientele, celebrities and foreign investment with residential real estate. 
Likewise, Lucas Real Estate is especially adept with trust and estate administration.  Many of our clients are out of state Trustees seeking our expert and honest services. 
Read on, and explore the rest of our website, including our blog, for expert articles on real estate and to learn more about our unique practice. 
---
Check out our countless 5-star reviews and follow us on social media:
| Google Reviews | Yelp | LinkedIn | Zillow | Avvo | Facebook | Twitter | Instagram | YouTube | Official Site | Blog | Newsletter | 
---
To discuss selling your home: 
info@lucas-real-estate.com | 949.478.1623 office | Or schedule a confidential no obligation call using this link
---
REAL ESTATE SERVICES
Lucas Real Estate assists individuals and investors with a host of transactional and related legal issues including the above.  To schedule a consultation, email (info@lucas-real-estate.com), call (949-478-1623) or click here to book a consultation.
---