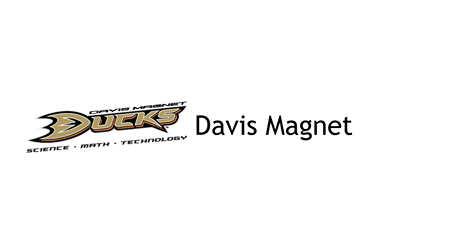 Attention Newport Mesa parents…. Davis Magnet School lottery is now open.
Newport Mesa Unified School District (serving all of Newport Beach and Costa Mesa) has some amazing schools… including Davis Magnet School.
How do I get my child in?… you literally have to win the lottery.
Lottery applications are now open – now through March 15, 2019, for the Fall 2019 school year. The application must be submitted prior to the deadline, there are NO exceptions. Parents receive an email in April notifying them if their child was accepted to Davis or the wait list number their child received. Current Davis siblings have priority in the lottery but must apply during the application window.
To learn more and/or apply, visit the official website:
https://davismagnet.nmusd.us/pf4/cms2/view_page?d=x&group_id=1535605794830&vdid=i11od21ss868a
Good luck Newport Mesa parents!
-Devin Lucas
Author Devin R. Lucas is a Real Estate Attorney, Broker and REALTOR®, specializing in Newport Beach, Costa Mesa and Orange County, serving individual, investor and small business interests in real estate.
Lucas Real Estate
Real Estate Law & Transactions
Villa Real Estate
Luxury Residential Real Estate Brokerage
lucas-real-estate.com | devin@lucas-real-estate.com | BRE 01912302
949.478.1623 office | 888.667.6038 fax
2901 West Coast Highway Suite 200
Newport Beach | California | 92663-4023
| Official Site | Blog | LinkedIn | Facebook | Pinterest | Google + | Yelp | Avvo | Twitter | Zillow |
—-Disclaimer —-
The content on this blog is for informational purposes only. Nothing on this blog should be construed to be legal advice, and you should not act or refrain from acting on the basis of any content on this blog without seeking appropriate legal advice regarding your particular situation, from an attorney licensed to practice law in your state. The content on this blog is not guaranteed to be correct, complete, or up to date. Devin R. Lucas' office is in Newport Beach, California and is only licensed to practice law in California. Please be advised that Devin R. Lucas only provides legal services or advice pursuant to a written legal services agreement. The content on this blog is not intended to, and does not, create an attorney-client relationship between you and Devin R. Lucas, nor does our receipt of an email or other communication from you. Some jurisdictions may consider this site to constitute attorney advertising; accordingly, please be advised this is an advertisement.