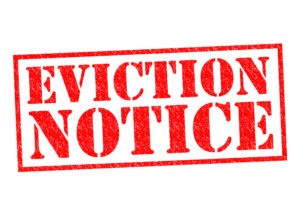 In Newport Beach, Costa Mesa, and Orange County Communities, where rental properties are abundant, landlords routinely require tenants to obtain "renter's insurance" – insurance to protect the renter's personal property, i.e. their T.V., clothing, etc. – in case of a fire, burglary, or other incident. Many landlords take a firm position "requiring" the tenant to obtain such insurance. Don't. A tenant's failure to obtain renter's insurance is not a material breach of a lease justifying eviction as recently affirmed by the California Court of Appeal, Second Appellate District, in the case of Boston LLC v Juarez (2016), appeal case B267267.
This clarifies a long-standing frustration of some tenants, i.e. "why does my landlord care if my personal property is insured." Landlords don't typically check your auto insurance, so why does personal property matter? The answer is typically rooted in a common misconception about what renter's insurance is, with some landlords mistakenly believing a tenant's renter's insurance will protect the landlord somehow. It won't. A landlord must maintain their own insurance, not just to protect the property itself (from fire, etc.), but to protect against liability from 'slip and falls' and other common injuries often resulting in unscrupulous lawsuits.
This recent Los Angeles case stands as a reminder to landlords and property managers that a tenant's merely technical or non-material breach of the covenants or conditions of the rental agreement may not be sufficient as a cause to evict – even where the lease contains a forfeiture clause. In the Boston LLC v Juarez case, a residential landlord for a rent-controlled property served a three-day notice to perform covenant or quit to obtain renter's insurance. The Court of Appeal ruled that a tenant's breach must be material to justify forfeiture. The court found that prior case law, in the context of a commercial lease, held that materiality was a requirement to terminate a lease and that the principle announced in those cases should apply equally, if not more so, in the context of a residential lease where the tenant typically does not have equal bargaining power with a landlord. The court also found that public policy supports the decision because the purpose of the Los Angeles rent control law would be undermined if landlords could use "pretext" evictions for minor or trivial violations based on unilateral forfeiture clauses in residential leases. Thus, the tenant's failure to obtain renter's insurance in the context of this case was not a material breach and could not justify an eviction.
While this was about a Los Angeles rental property, the same analysis can be made to any rental, regardless of rent control. The lesson of this case is to recognize that not every breach of the lease will entitle to the landlord to evict; there is very much a grey area in which a judge (or jury) has discretion to determine which breaches will be material and which will not.
Read the full case here:
http://www.courts.ca.gov/opinions/documents/B267267.PDF
-Devin Lucas
Author Devin R. Lucas is a Real Estate Attorney, Broker and REALTOR®, specializing in Newport Beach, Costa Mesa and Orange County, serving individual, investor and small business interests in real estate. Active with the Newport Beach Association of REALTORS® and Costa Mesa Chamber of Commerce, Devin R. Lucas Real Estate is an independent real estate brokerage and law practice located in Newport Beach, California.
Lucas Real Estate
Real Estate Attorney | Real Estate Broker | REALTOR®
devinrlucas.com | devin@devinrlucas.com | BRE No. 01912302
949.478.1623 office | 888.667.6038 fax
2901 West Coast Highway Suite 200
Newport Beach | California | 92663-4023
—-Disclaimer —-
The content on this blog is for informational purposes only. Nothing on this blog should be construed to be legal advice, and you should not act or refrain from acting on the basis of any content on this blog without seeking appropriate legal advice regarding your particular situation, from an attorney licensed to practice law in your state. The content on this blog is not guaranteed to be correct, complete, or up to date. Devin R. Lucas' office is in Newport Beach, California and is only licensed to practice law in California. Please be advised that Devin R. Lucas only provides legal services or advice pursuant to a written legal services agreement. The content on this blog is not intended to, and does not, create an attorney-client relationship between you and Devin R. Lucas, nor does our receipt of an email or other communication from you. Some jurisdictions may consider this site to constitute attorney advertising; accordingly, please be advised this is an advertisement.